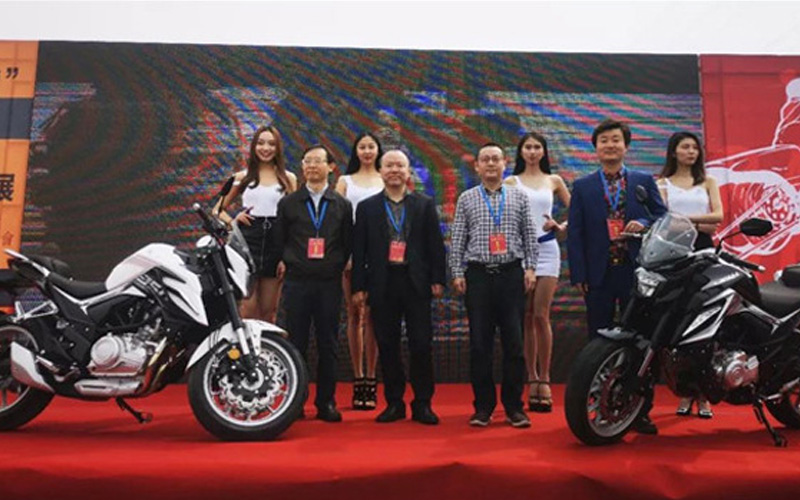 A launch ceremony of LIFAN KP350 was held at Haidian Driving School in Beijing on April 13. Bob Yang, Executive Vice President of LIFAN Group, Yuan Yong, General Manager of Lifan Group Motorcycle Division, Li Xiaoling, R&D director of LIFAN Motorcycle, and Pei Yalun, General Manager of Beijing Fulun Motorcycles, unveiled the KP350 together, announcing the official launch of LIFAN KP350.
As the first above-350cc model in KP series, the KP350 has been widely paid attention among domestic fans since its first public appearance in January. Inheriting the eye-catching outlook and superior quality of KP series, the KP350 features a variety of new technologies and shares excellent sense of control and comfort, regarded as another quality street bike of LIFAN.
The KP350 is equipped with a double-cylinder water-cooled EFI DRF350 engine with ABS, available in two versions, i.e., KP350 Standard and KP350 Touring. The standard model is priced at RMB 24,780 while the touring is RMB 25,980. The KP350 Touring is equipped with adjustable front shock absorber and TFT intelligent LCD additional to the standard version, bring more riding comfort.
The dimensions are 2055*765*1190mm (L*W*H), with 160mm ground clearance and 790mm seat height. The tires of 120/70ZR17 in the front and 160/60ZR17 for the rear are provided, exposing an aggressive appearance.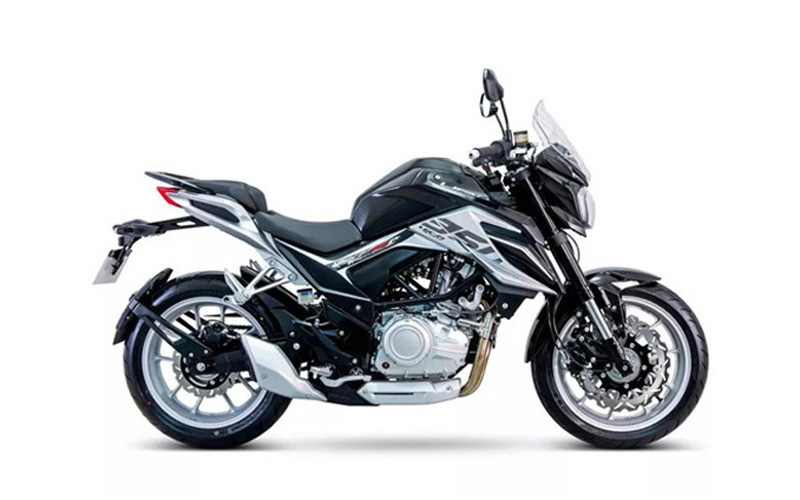 The bionic design is provided for the motorcycle head, showing the smooth lines and angular shape, like a wild beast ready to prey. The hidden underlaid muffler is concise, compact and elegant. Stiff and muscular fuel tank of 15L-large capacity not only gives people a strong visual impact, but also eliminates the range worries, another escort for riding.
Two classic color schemes, pearl white and dark black, manifest the characteristic features of the KP350 and present an introverted and calm aesthetic taste. With its head bent forward, its body poised downward and tail slightly cocked, the KP350 seems like a dormant beast ready to hunt.
The six-speed, double-cylinder, water-cooled EFI DRF350 engine is independently developed by LIFAN, with the maximum measured power of 21kW/8500rpm, the maximum measured torque of 28.5N m/5500rpm, and top speed over135km/h. Through over 20 years of precipitation of LIFAN's water-cooling technologies, the engine performance is stably excellent with durable and steady power output.
The KP350 also features an intelligent electronic injection system jointly developed by LIFAN and UAES (a Chinese joint venture of Germany Bosch), which can adjust the engine load and adapt to various severe environments such as high temperature, extremely cold and plateau conditions. The parallel dual-cylinder engine balances the smoothness and vibration while ensuring sufficient power performance, exerting strong torque in daily use at the low and medium rotational speed.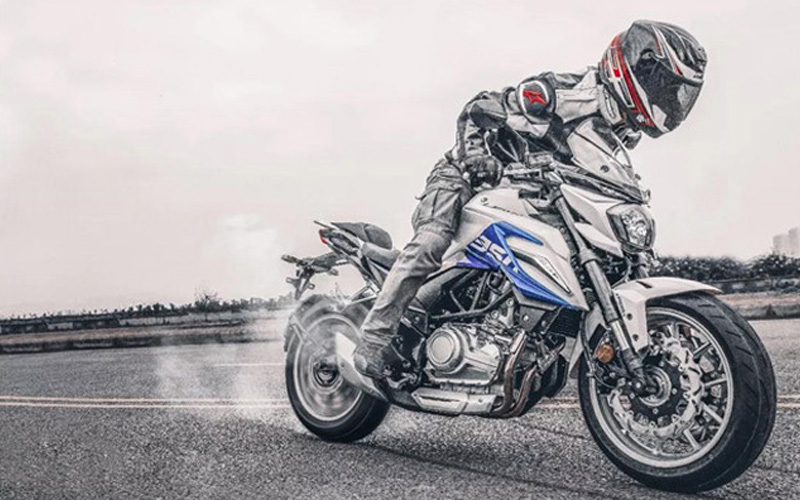 Adopting an integral high-strength frame, solid and stable, the KP350 provides enough sense of riding safety. The rigid suspension system brings the steering stability, experiencing more comfortable and smooth riding. Adjustable upside-down front shock absorber combined with adjustable central shock absorber in the rear offer a comfortable journey even facing long-range trip and bumpy roads.
In terms of braking system, the double-disc and four-piston caliper is provided for the front wheel while single-piston caliper is used in the rear, achieving stable and reliable braking performance. Both the KP350 Standard and Touring versions are equipped with ABS system to prevent skid and locking, another assurance for riding safety.
The radial tires are used for front and rear wheels, and the cord thread in the tire is arranged in the radial direction. The tire is soft and elastic with high strength, achieving its advantages of long service life, small rolling resistance, great bearing capacity, and good shock absorption performance. At the same time, its strong grip ability and high durability can deal with various road conditions easily, making it easier for riders to control.
The KP350 adopts LED lights with excellent illumination, high efficiency and energy saving. The characteristic headlight integrates white, green and blue color; the dovetail lights in the rear are brightly eye-catching. The touring version is equipped with TFT full-color LCD meter, which can recognize ambient light environment to automatically switch the strong or weak lighting accordingly, practical and cool.
Spectacular power, fashionable design, agile control and competent specifications, the new KP350 is first launched in Beijing and later in other cities in China. Test ride and pre-order is now available with domestic dealers.