After the successful restructuring, Lifan ushered its first appearance. On January 26, Lifan Technology (Group) Co., Ltd. was unveiled and introduced the latest battery replacement model of Geely Technology Group, opening up a revival road to technology, electrification, and intelligence.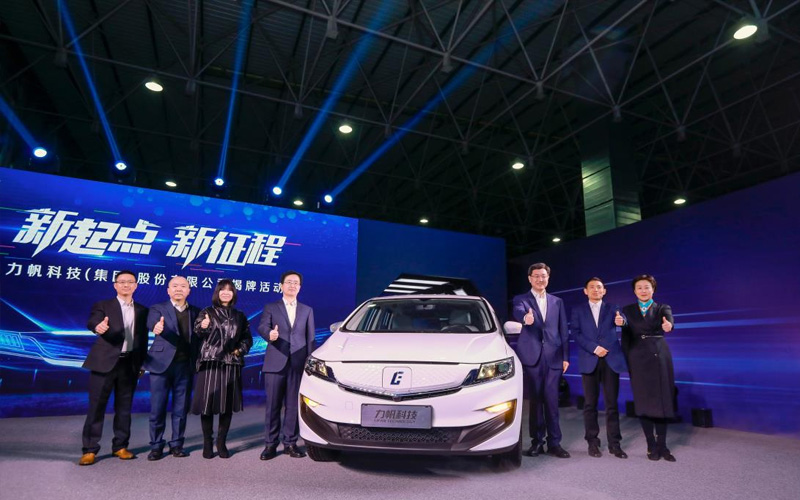 "Automobile is a pillar industry in Liangjiang New Area. The full implementation of Geely Technology Group's battery replacement mode in Liangjiang New Area and the release of the latest model will help strengthen the automobile industry cluster in Liangjiang New Area." Wang Zhijie, Executive Deputy Secretary of the Party Working Committee and Executive Deputy Director of the Administrative Committee in Liangjiang New Area, stated that Liangjiang New Area will take the opportunity to build a high-quality development leading area and a high-quality life demonstration area, thoroughly implement the spirit of the Central Economic Work Conference and the spirit of the city's Two Sessions. Also, they will continue to support Lifan's transformation and development, promoting Lifan to build a new ecology of new energy vehicles with smart battery replacement, becoming a new brand, new technology, new format and new pattern.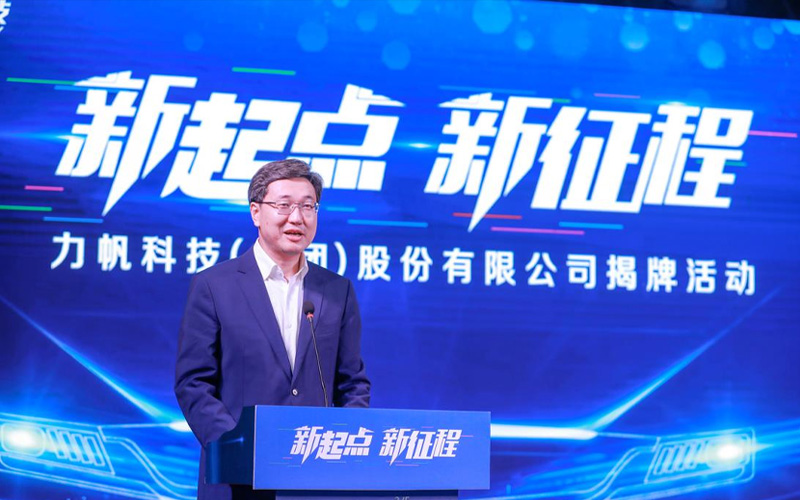 The predecessor of Lifan Technology (Group) Co., Ltd. was Lifan Group. Starting from September 2019, under the strong leadership of the Chongqing Municipal Party Committee and Municipal Government, Liangjiang New Area focuses on the restructuring process in accordance with the principle of "rule of law and marketization" to promote Lifan to complete the restructuring and introduce Manjianghong Capital and Geely Maijie Investment Co., Ltd. as strategical investors and industrial investors.
With the introduction of the latest battery replacement models, Lifan Technology's transformation has entered a stage of comprehensive development. The new series unveiled today is a battery-swapping electric-only B-class MPV model of the Geely Technology Group. It uses a flat battery pack design and has a NEDC range of 400+/500+ kilometers. The brand new chassis battery swap technology enables battery change in only 60 seconds, and the patented locking technology can achieve omni-directional restraint and vibration prevention with high safety performance. After its debut, the model will be mass-produced at the Chongqing plant.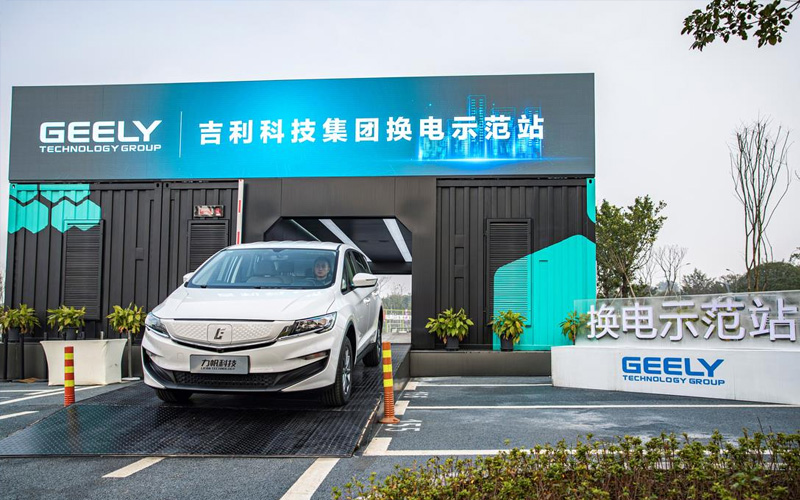 Xu Zhihao, CEO of Geely Technology Group and Chairman of Lifan Technology said in his speech: "Chongqing's industrial policy, business environment and location advantages have created a good external environment for Geely Technology Group's participation in Lifan's reorganization and the future development of Lifan. Lifan will rely on the brand and technological advantages of Geely Technology Group, through brand building and after-sales management upgrades, intelligent transformation of production lines and cooperation in the development of follow-up models, the technological transformation of Lifan will be promoted, and the two-way integration of automobiles and energy, automobiles and transportation crossover integration and development in China."
It is reported that on September 16, 2020, Geely Technology Group released the battery swap mode, and its smart battery replacement station was the first to land in Chongqing Liangjiang New Area. On January 20, 2021, Geely Technology Group's battery swap ecology won the annual special award of the jury at the "2020 China Automobile Festival" held by China Central Radio and Television. Its leading battery swap technology platform and open and shared battery swap ecology have won praise from the industry and favored by ecological partners. Geely Technology Group has completed battery swap stations in Chongqing, Zhejiang, Shandong and other places. In 2021, the battery swap network will be deployed in major cities, inter-provincial roads, and highway networks across the country. Currently, there are more than 1,000 battery stations signed nationwide.
The automobile industry is the pillar industry of Chongqing and Liangjiang New Area. In 2020, despite the test of the epidemic and the in-depth adjustment of the global industry, the high-quality development momentum of the automobile industry in Liangjiang New Area was still strong, with a total of 780,000 vehicles produced throughout the year, an output value of 138 billion yuan, and an increase of 22.8%.