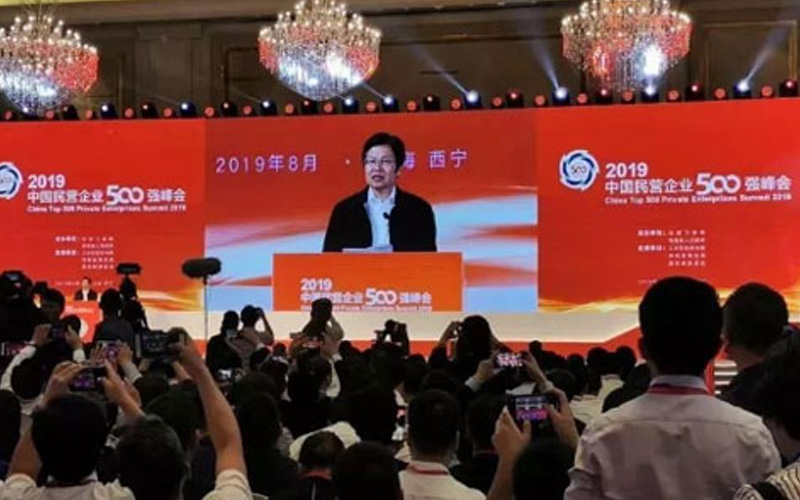 22nd August, the Chinese top 500 private enterprises summit of 2019 was hold in Xining, Qinghai. During this summit, many lists were announced, such as the Chinese top 500 private enterprises of 2019, the Chinese top 500 private enterprises manufacturing of 2019 and LIFAN had all ranked quite good on these lists.
According to the survey and analysis report on Chinese top 500 private enterprises, the threshold of the list was further raised to 18.586 billion yuan. While the number of enterprises participating in the survey was increased by 772 compared with last year and 5384 of them passed the data auditing. LIFAN ranked at top 194 with 40.7 billion yuan revenue.
According to the National Federation of Industry and Commerce's research showed that there were four main features of the top 500 enterprises. The first one is that they all actively engaged in the three tough battles which are preventing and defusing financial risks, targeted poverty alleviation and pollution control. Secondly, they all actively participated in the implementation of major national strategies. Next, their capacity for independent innovation continued to improve. And finally, their management level and law-abiding awareness were further improved.
For the past 27 years, LIFAN stays true to the mission of rendering the society with industry. And LIFAN always committed to enhance core competitiveness and comprehensive strength through promoting its traditional manufacturing enterprises to intelligent manufacturing and other high-quality development direction.