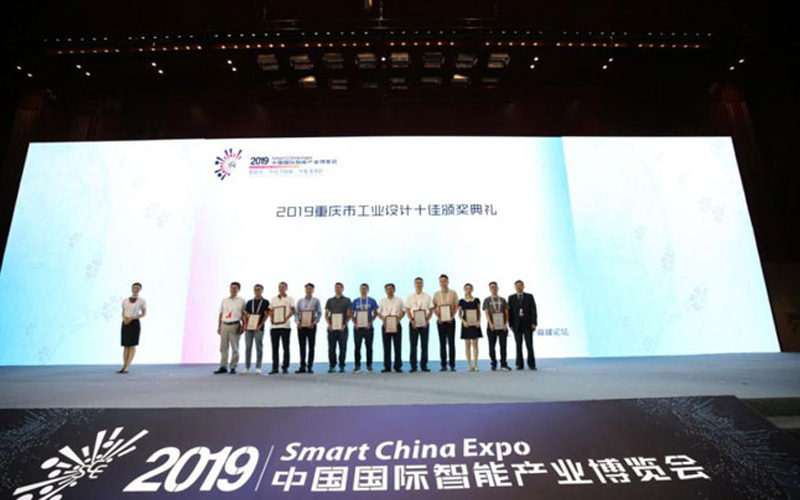 28th August 2019, the industrial design summit forum of the Smart China Expo was hold in Chongqing. This forum themed on Energizing Platform, Building Future. Both academicians and business leaders were invited to this forum and jointly focused on industrial internet. They also discussed how platform could energize manufacturing industry to transform and upgrade.
LIFAN was invited due to its innovative achievements and technological advantages in industrial design. On this forum, LIFAN won Chongqing's Best 10 Innovative Enterprises in Industrial Design of 2019 and Gong Huaming, the director of our industrial design institute won Chongqing's Best 10 Outstanding Designers in Industrial Design of 2019.
Ever since 1992, LIFAN had followed its group philosophy, which is innovation and quality first. Therefore, LIFAN sets up a specialized product industrial design team, devoting to independent innovation and national brand building.
LIFAN motorcycle industrial design center was founded in 2008, consisting of LIFAN overseas motorcycle design center, Guangdong sub-center and so on. In 2015, LIFAN motorcycle industrial design center was recognized as a national industrial design center by the Ministry of Industry and Information Technology.
LIFAN motorcycle industrial design center has always stuck to its innovation concept of user experience centered, aiming at creating high-quality design work. For now, they have successfully developed 14 kinds of displacement, over 70 series, 380 types of engine and more than 600 motorcycle models. They also have self-developed water-cooled, multi-valve, large displacement, electric injection and other fully qualified intellectual property rights patent products. What's more, the newly developed LIFAN national standard Ⅳ version EFI 9.0 has reached international advanced level.
Our winner Gong Huaming has worked at LIFAN for 17 years, during his time as the director of industrial design institute, he had engaged in over 30 appearance design projects, he had also applied for 14 invention patents, 23 utility model patents and more than 400 appearance patents. Especially, Gong independently designed a CUB ADV, the LF125-26R, which created a new category of CUB.
These two awards not only affirmed that in the past years, LIFAN had made good achievements in motorcycle industrial design, but also firmed LIFAN's determination to continue to fully implement the strategy of innovation-driven development. In the future, LIFAN will gather strength and forge ahead to build more good motorcycles and automobiles for all users.
Prev :Ambassadors from 29 African countries v