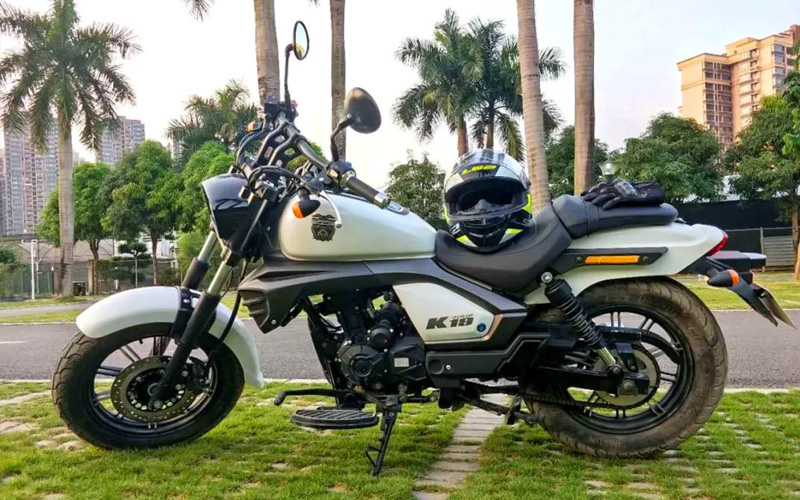 With the improvement of epidemic prevention and control in China, the motorcycle industry has gradually recovered. There is another piece of good news in LIFAN motorcycle sales department: K19, which has been on the market for less than two months, is close to 3,000 sales volume.
Especially since April, as the factory's production capacity has been fully restored, the supply of K19 has increased significantly, and the workshop is producing, packaging, and shipping overtime almost every day ...
There is reason to believe that K19 will bring us more surprises.
An unique entry-level cruiser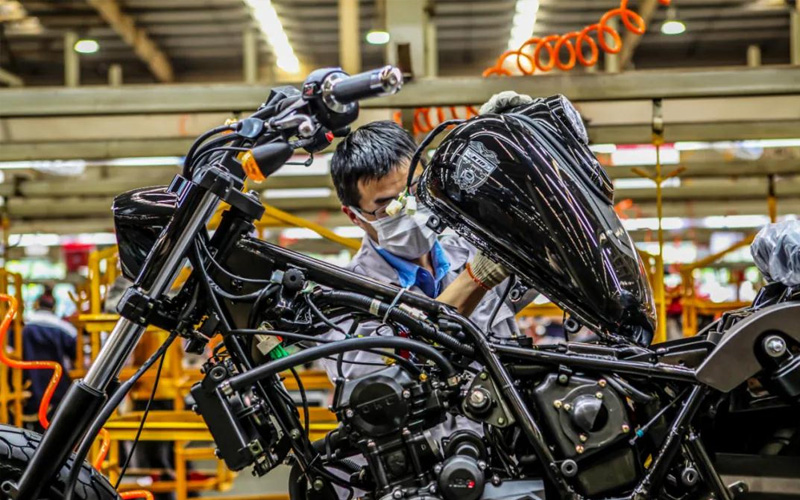 With the enhancement of the attributes of leisure and entertainment, people's pursuit of personalization, fashion and comfort of motorcycles is getting higher and higher, even a fresh motorcycle lover is no exception.
LIFAN positions K19 as an entry-level cruiser, and its retro and fashionable appearance makes it unique. Its 150cc engine is suitable for most riding scenarios. For the novice, its simple and comfortable riding experience will bring more riding confidence, and the displacement of 150cc can also enjoy purchase tax relief.
K19 is equipped with NBF (Ⅱ) 150cc water-cooled engine, with a maximum power of 10kW (8500 r / min) and a maximum torque of 12.8N • m (6500 r / min). The EFI system and the international 6-gears transmission have the characteristics of low vibration, low fuel consumption and high speed stability.
In addition, the configuration of K19 is quite good, it has variable diameter handle, round LCD instrument, LED light source, 14L water-drop shaped fuel tank, high return waterproof leather seat cushion, tubeless tire, stainless iron muffler, lengthened and widened mudguard, shockproof rear-view mirror, widened water tank ...
Sitting low is another big advantage of K19. It is very friendly to the rider's figure and greatly increases the sense of security when riding.
The stylish appearance, retro design, and the style label of the American cruiser make K19 different from the conventional 150cc cruiser. This differentiated style has just become the main reason why many motorcycle lovers admire K19.
Carved with ingenuity
A good product often has both quality and reputation.
LIFAN upholds the spirit of ingenuity, and will carve out every new product of each series. One series only releases 1-2 new products every year. In terms of quality, LIFAN always emphasizes "we can do better", whether it is the design of the model, or the quality of the accessories, production process, quality inspection ...
It takes 2-3 years of testing and verification for a new motorcycle from positioning to marketing. Each part of the motorcycle will be repeatedly inspected and tested, with more than 300 items to be tested.
Before mass production, the LIFAN R&D center will conduct a road test of tens of thousands of kilometers for the prototype model, a three-high (high altitude, high cold, high temperature) test for the engine and EFI system, then gradually optimize and improve its quality during the road test .
For many years, LIFAN has adhered to the route formulated according to product planning, clear positioning, consistently pursuing high-quality products, and creating a reputation for users that "buying LIFAN is equal to buying quality." This may be the key to the K19's listing and selling.
K19 makes dealers and customers full of expectations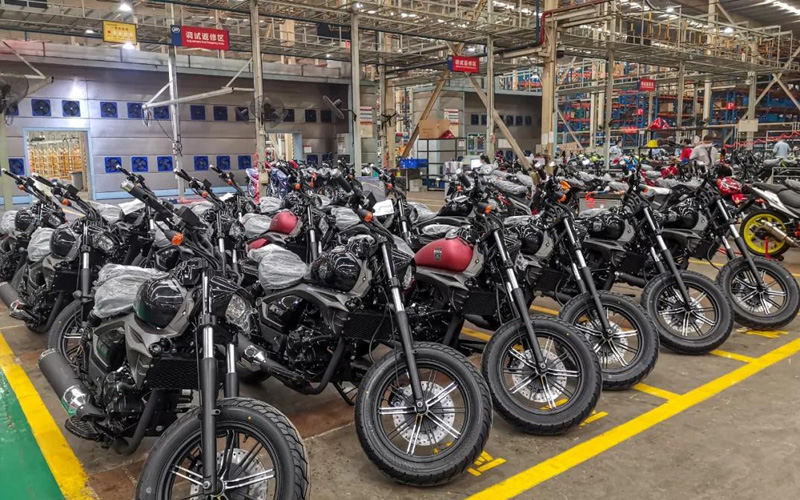 Speaking of K19, Pei Yalun, General Manager of Fulun Motorcycles, an agent of LIFAN Motorcycle Beijing, said: "Before K19 was officially launched, we have received orders for K19 one after another. After the listing, in line with LIFAN's preferential policies, K19 sales are all the way soaring, we have sold more than 50 units by the end of April."
According to Mr. Pei that some customers fall for K19 just at the first glance at the store. Some customers chose K19 after comparing a variety of models. Many of them are regular users of LIFAN. In general, the most loved part of K19 is its appearance, power and control.
Although affected by the epidemic situation, it is not difficult to understand that K19 is favored by users with accurate product positioning and high-quality products created by ingenuity. There is reason to believe that K19 will bring us more surprises in 2020.