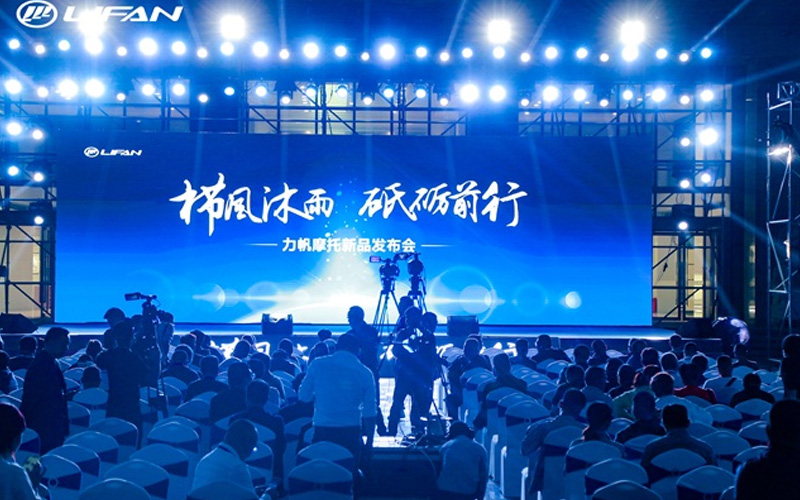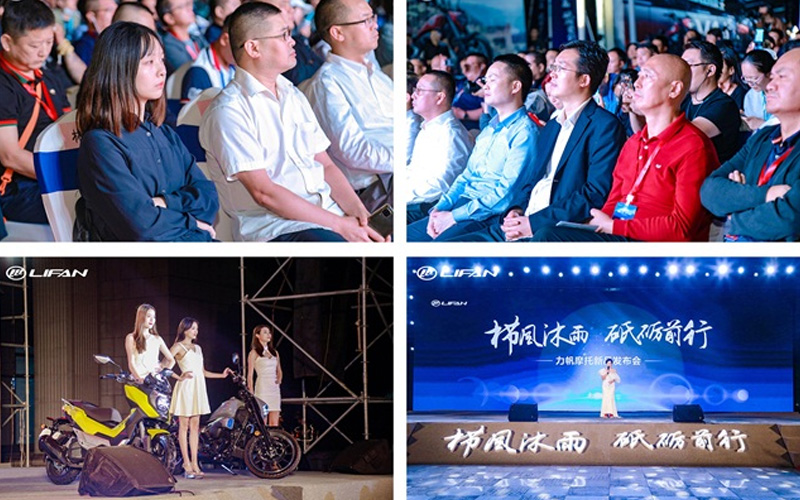 On September 17, LIFAN's new product launch event was held at the headquarters of LIFAN Group in Chongqing.
At the event, LIFAN KPV150, the first domestically produced water-cooled ADV scooter was officially launched. The retail prices of the standard version and ABS version are RMB 12,980 and RMB 14,980 respectively. The V-twin sporty cruiser V16S was unveiled at the same time, with a retail price of 19,980 yuan in China.
LIFAN management including Bob Yang, President of LIFAN Group, Hao Tingmu, Vice President, Yuan Yong, General Manager of Motorcycle Domestic Division, and hundreds of suppliers, dealers and media from across the country witnessed this exciting moment.
The first domestically produced water-cooled ADV scooter
Since the launch of LIFAN KP series, the models have become more abundant. As the first water-cooled ADV scooter in the KP series, the KPV150 not only has an eye-catching appearance, good quality, and excellent control, but also has unique off-road characteristics. It can be easily handled whether outdoor exploration or urban commuting. Two versions available now, one is standard version with a retail price of 12980 yuan and another is ABS version priced at 14980 yuan.
The KPV150 is equipped with an NBD150 water-cooled engine with maximum power of 9kW@8500rpm and maximum torque of 11.8N·m@5500rpm, and the measured top speed is above 93km/h. LIFAN has been devoted to water-cooled technology for many years, which enable a long-term and long-distance riding without overheat.
Its dimensions are 1925×760×1290mm, with seat height of 765mm. In terms of appearance, it adopts sporty design and muscular bodylines. The integral frame extends front and rear with a body painted in two colors. The overall vision is both powerful and beautiful. Available in four colors, stylish or casual, you can choose whatever you like.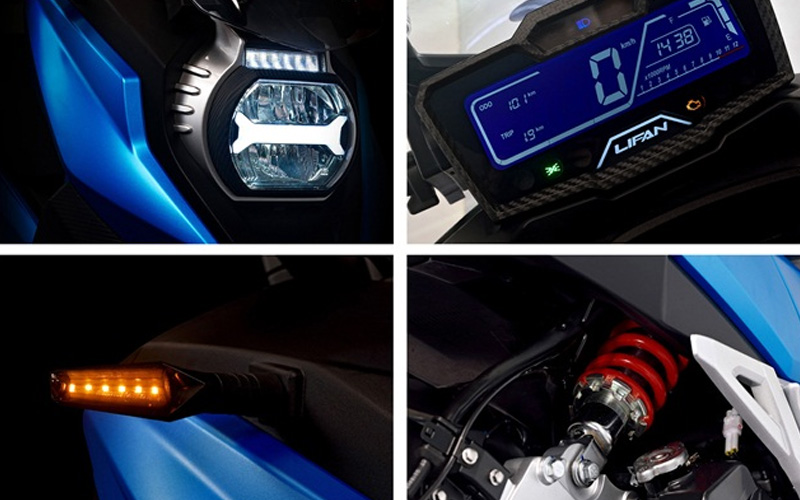 The 11L large front fuel tank guarantees a range of 400 kilometers. With a 180mm footrest-to-ground clearance, branded all-terrain tires, inverted front fork plus adjustable tilt central rear shock absorber and al-alloy rear cradle, it can explore freely regardless of high-speed smooth roads or muddy mountain roads.
To ensure higher safety, the KPV is equipped with start-stop technology, silent start and kickstand safety switch. Also, LED panoramic headlights, LCD smart meters, storage compartment lights, adjustable windshield, USB port, 12V power outlet are added to meet more using situations. Whether you are an urban expert or a motorcycle touring lover, the KPV can easily satisfy your needs.
V-twin sporty cruiser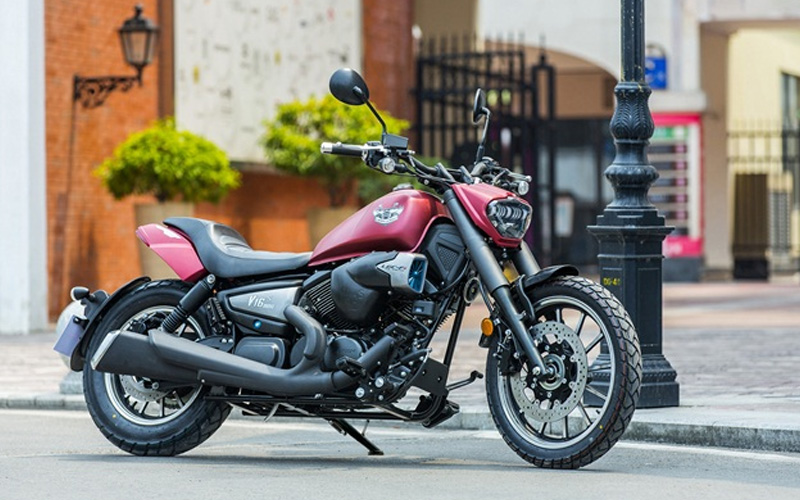 As a classic model of LIFAN motorcycle, the V16 has been well received since its introduction. The V16S not only continues the stability and comfort of the V16 as a classic cruiser, but also adds surging power of a sports cruiser. The standard version already equipped with ABS and will be priced at 19980 yuan.
The upgraded V250 engine is specially tuned for sports. The maximum power is 14.5kW@8000rpm, the maximum torque is 18.5N·m@6000rpm, and the measured top speed is 120KM/h.
Its dimensions are 2235×925×1070mm, the sitting height is 690mm, and the ground clearance is 160mm. The shape incorporates the characteristics of cruisers and sporty street bikes, pursuing a balance between them. The front of the motorcycle adopts the European standard D-class headlights, and the light intensity is twice that of ordinary headlights.
Besides that, the V16S adopts pulse-type supercharged engine air filter, integrated sports muffler, sporty handlebars, suspended central digital instrument, large saddle-style leather cushion, the front and rear mudguards and imitated carbon fiber covers. There is also a 13L water-drop-type large capacity fuel tank ensuring 500 kilometers of range.
The launch event of these two new models shows LIFAN's continuous efforts during this hard time, said Bob Yang at the launch ceremony.