The 3rd Convention of Myanmar Lifan Motorcycle Distributors was convened in Mandalay on Sep 12. Wallace Lee, Assistant General Manager of Lifan Motorcycle Overseas Division attended the meeting with over fifty dealer representatives from all over Myanmar.
Aung Kyaw Oo, Manager of TPT Yeeshinn Co., Ltd., Lifan's biggest distributor in Myanmar, introduced at the conference the development of Lifan sales network during the past three years and shared his analysis on current market trends.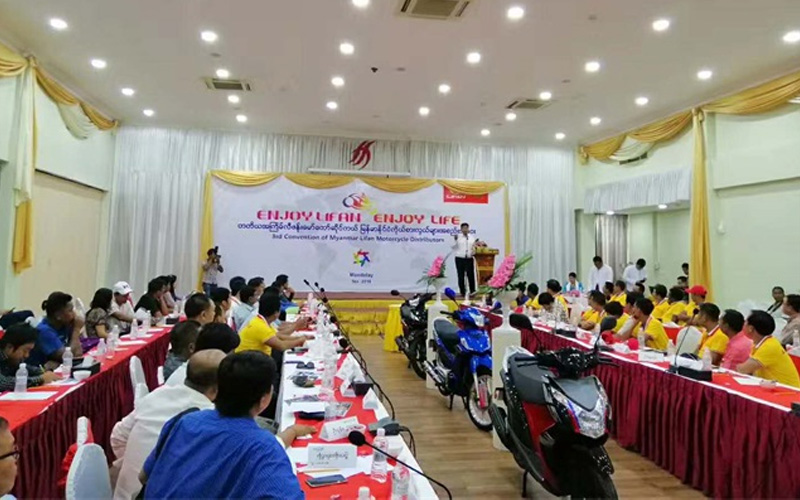 Lifan will respond to local dealer and customer needs with excellent products and outstanding after service, said Aung Kyaw Oo, who stressed a 2-year/12000km guarantee.
Three local dealers won Best Sales Award and received brand new motorcycles as prize from Wallace Lee and Aki Sai, President of TPT Yeeshinn Co., Ltd.
New models including Lifan V16, KPT, KPM, SS3, PKS110 and PK125M were also revealed, igniting the dealers present. Samples for test riding were sold out and over six hundred units ordered during the meeting.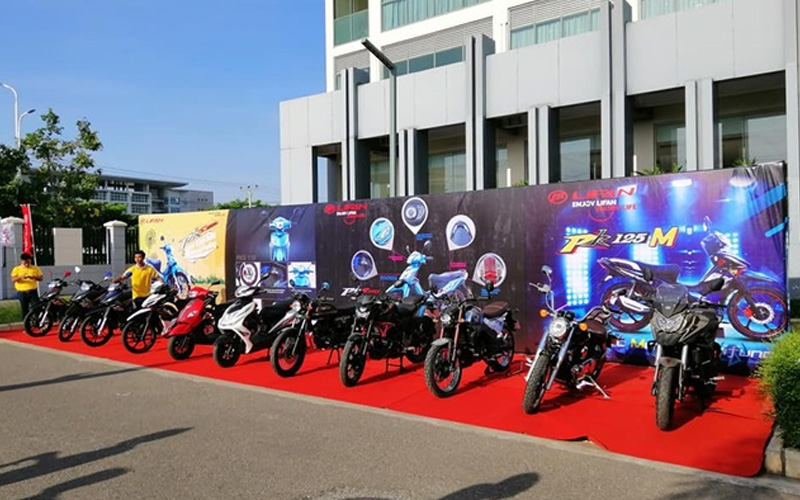 Aik Sai expressed his gratitude to dealers from across Myanmar for their trust and support in Lifan motorcycles. "We'll keep on supplying our clients with top products and services, and our expand further sales network in Myanmar", said Wallace Lee.