This year's AIMExpo motorcycle show held in Las Vegas at the Mandalay Bay Convention Center this past weekend proved to be an excellent venue for American LIFAN to launch 4 new models for 2019.
Starting with the all-new E3 1500 Watt electric scooter the ALL New LIFAN E3 brings features not normally seen in scooters. Features like cruise control so you can enjoy a more relaxed ride. Electronic braking which shortens your braking distance with Energy Recovery System to recover kinetic energy and charge the batteries while riding. The ERS helps give the E3 an incredible range of 75 Miles! Energy is transferred to the wheels via a 1500-Watt BOSCH High-efficiency motor. The all-new digital dashboard is really cool with 4 user selectable backlight colors and displaying real-time information. All lights on the E3 are LED which draw very low power and yet provide excellent light. Don't have time to wait for a charge? No problem just switch out batteries and be on your way.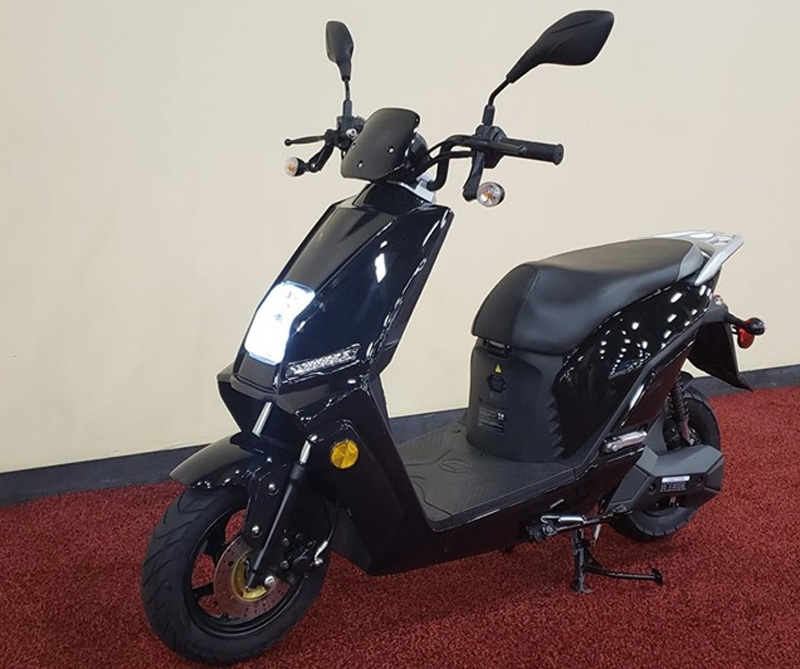 The X-Pect from Lifan is a perfect entry-level, dual-purpose motorcycle that is as comfortable in the dirt as it is on the road. Novice and shorter riders will appreciate the lower seat height and sub 300lb weight, making the X-Pect much less intimidating and an excellent choice for everyone. Featuring an excellent power to weight ratio, with manageable torque, the X-Pect provides smooth acceleration through all 5 gears without the fear of losing control. Factor in all the above with an amazing fuel economy north of 100MPG, you may find yourself taking new routes to work or going places you never thought possible.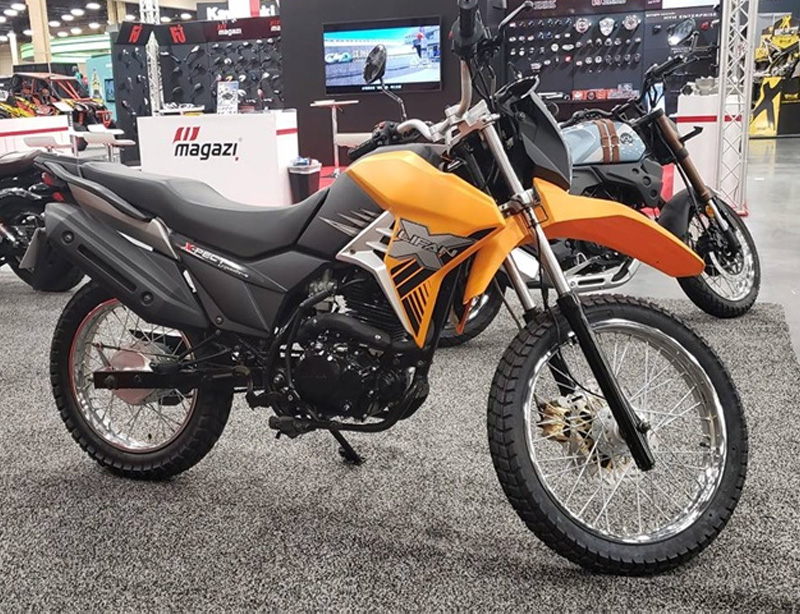 Retaining the vintage exterior elements of American cruisers, the Lifan Lycan V16 strikes in its own style through minimalistic lines and exaggerated curves. With high handlebars, a low wide padded seat, 14-liter teardrop tank, and intense metallic-flavored electroplated parts, the Lycan shows a unique crossover design mixing classic looks with just enough modern accents. Like the Lycan of the underworld, the Lycan V16 may seem tame at first with a 250cc engine, however, add in the fact this is a V-Twin with Electronic Fuel Injection and mated to a tuned dual exhaust system and you will get a respectable 16HP on a bike that nearly anyone can ride.
And perhaps the star of the show was the all-new for 2019 LIFAN Café Racer (the KPM200). This is a stunning machine in all areas. The 200cc engine is balanced and tuned to provide an extra smooth ride. The tank is strapped to the frame with dual leather straps and chromed pins adorning gas cap area. A digital gauge is left of center and adds a taste of modern to this classic style bike.