On January 12, Lifan launched the new travel model KPT200 in Chongqing and announced that the first 100 units will be released online at its official Tmall shopping store in China.
As the unequivocal star of the show, the KPT200 reaches a perfect balance of aesthetic styling and high quality , offering extraordinary handling as well as riding comfort. With a much higher ground clearance, it is delivered to customers as a characterful alternative for long-range travel under various road conditions.
Available in three colors with optional side boxes (domestic version), the new KPT200 puts on a sharp appearance blending with multiple elements of innovative design. The popular beak face, integral bumper, rear fender, user-friendly seat height and cushion, front windshield and reserved space for modification, all these details make the KPT200 appealing.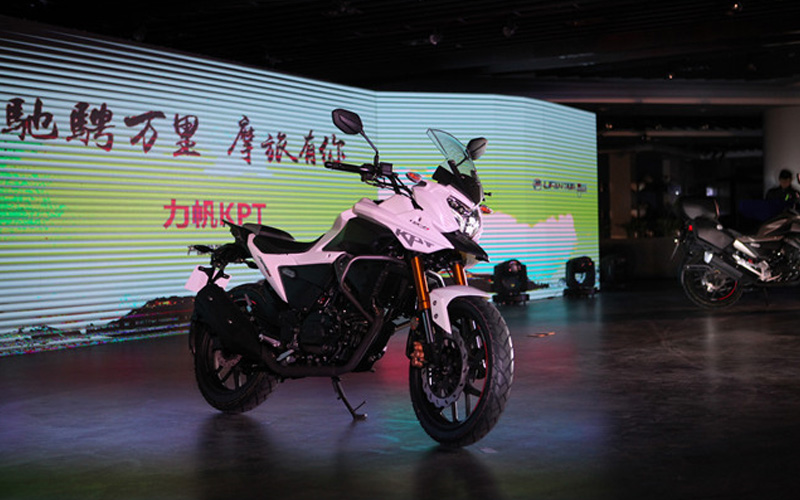 Equipped with 6-gear water-cooled NBF engine, the KPT exerts fast acceleration and hill-climbing ability, adopting Lifan original LGC electronic fuel injection system. The imported nylon material is first applied to the fuel tank, prominently increasing impact-resistance, combined with front/rear disc brake, high-rigidity frame, forward median and ergonomically designed handlebar to ease rider fatigue from long-distance travel.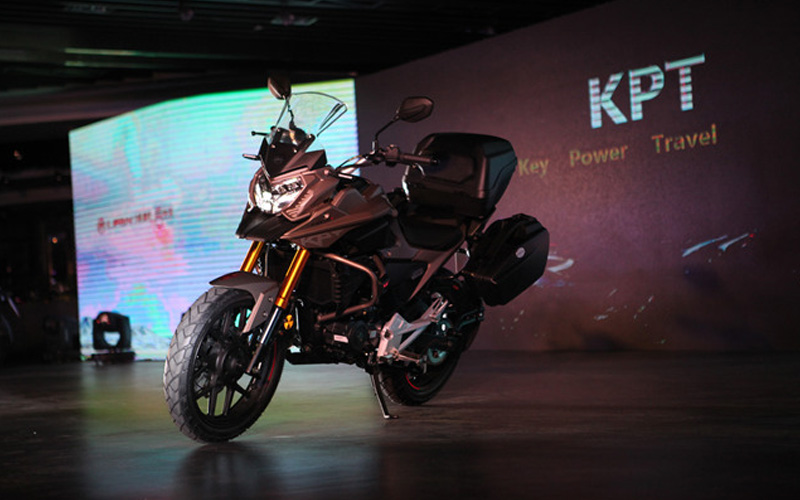 The new travel model has endured over 20,000km field test to verify its drive system, braking performance, riding comfort, acceleration, climbing and other abilities, for repeatedly revamp and adjusting. The test drivers commend the KPT200 for its responsive throttle and overtaking acceleration as a ideal bike for long travel.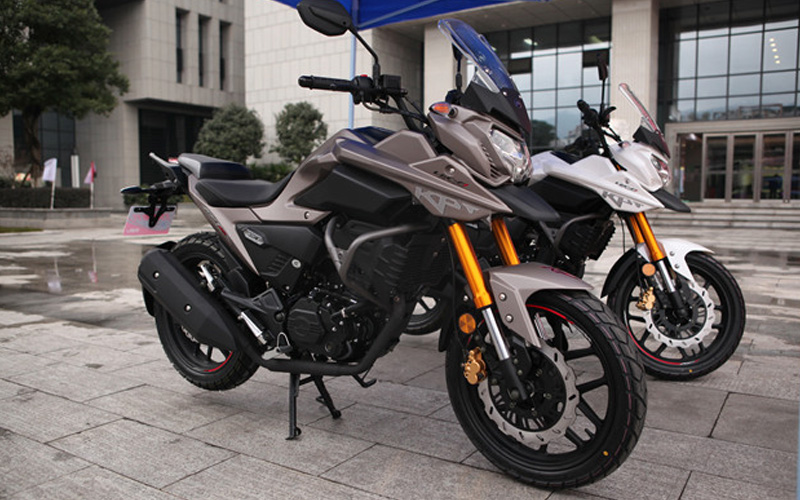 From January 12 noon, Lifan will start selling the KPT200 online at its official Tmall shopping store, first batch limited to 100 units. It is also announced that the KPT will start another long-haul journey on January 13, bounding for the northernmost city of China, Qiqihar, to test its performance under extreme cold weather.