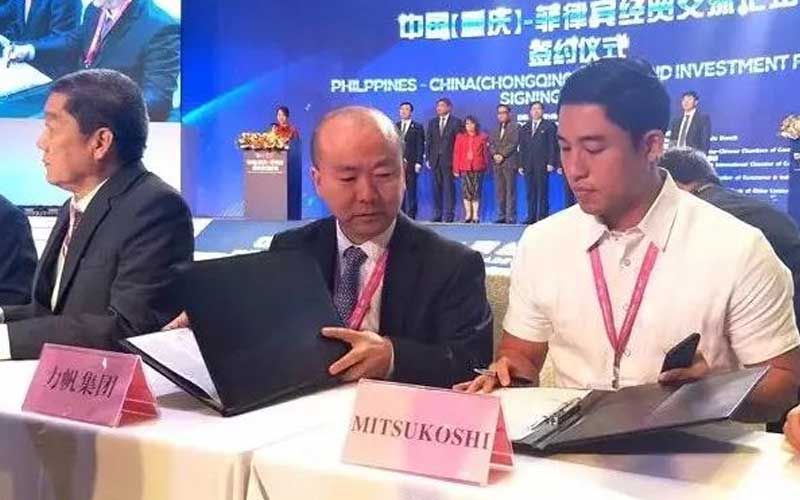 September 16th, the Philippines-China (Chongqing) Trade and Investment Forum was hold in Manila, the capital of Philippines. Chen Miner, member of the Political Bureau of the CPC Central Committee, Party secretary of Chongqing Municipality, attended the opening ceremony of the forum and gave a speech. Our CEO Bob Yang also attended the forum and singed a $30 million order for motorcycles with Philippine merchants.
Secretary Chen said at the ceremony that president Xi once emphasized that we needed to seize the opportunity from a strategic and long-term perspective, to lead the development of China-Philippines relations and continue to align the One Belt One Road initiative with the Philippines' Grand Development Plan, thus charting the course for the development of China-Philippines relations. As an important participant and promoter of the One Belt One Road initiative, Philippines is actively participating in the construction of new routes for international land and sea trade. While Chongqing is located at the junction of One Belt One Road and Yangtze River economic belt, thus become the hub of the new routes. In this case, the two sides' strategy are highly accord with each other which bring a broad space for cooperation.
As a banner of Chongqing private economy, LIFAN has always insisted on going out policy and deeply cultivated international markets such as southeast Asia, South America and Russia, by following the construction of One Belt One Road. LIFAN started its overseas business in 1998, ever since then LIFAN had exported products to over 160 countries and regions in Asia, Africa, Europe and America. Especially in Philippines market, LIFAN has kept a steady growth for a decade with annual sales of more than 170,000. "We expect to achieve a 20% growth this year," said by LIFAN's marketing director in Philippines.
With the development of Philippine economy and the improvement of urban road construction, users have higher requirements on motorcycles. Therefore, scooters that are easy to ride with light body and high comfort have become the hit type in the hearts of users. LIFAN grasped this market demand and made its movement. On the one hand, we actively introduced the existing scooters, and on the other hand, it sent a research team to Philippines for investigation to better understand the demand of the local market.
According to information, MITSUKOSHI MOTORS PHILS., INC., which signed the contract with LIFAN, is a well-known motorcycle agent of Chinese brands in Philippines founded in 1997. It currently employs 4,500 people and sells more than 120,000 motorcycles annually, thus has a market share of nearly 10% and annual sales of over $100 million.