On September 17, the 19th China International Motorcycle Expo opened in Chongqing International Expo Center. Lifan Motorcycle unveiled a variety of blockbuster products with a new brand image. In the morning of the same day, Lifan held a new product launch called "Comprehensive Evolution Theory". KPT400, KPS150\200 and KPM cafe were first launched on the market. At the same time, Lifan launched a new "climber" brand strategy.
Lifan Motorcycle's brand-new "climber" brand strategy includes: positioning as a locomotive service provider, determining to be user-centric, maintaining a leading export scale within five years, achieving leadership in two market segments, building excellent product supply capabilities, and user participation. So as to realize the intelligent and electrified transformation of Lifan Motorcycle.
Rearding the brand-new strategy, Luo Daozhong, general manager of Lifan Technology's motorcycle business, said at the press conference: "Last year at this time, Lifan was still struggling. Now it has successfully introduced strategic investors and industrial investors, with the support of capital and technology, we will firmly implement the new strategy and accelerate the start of an electrified and intelligent technological revival."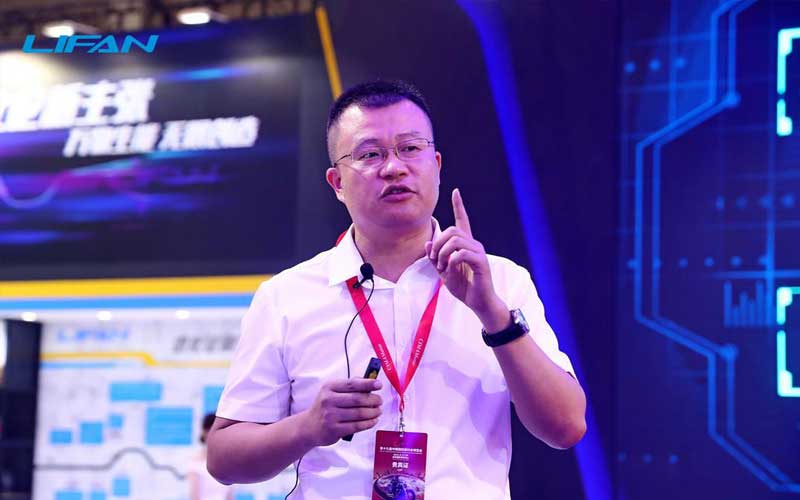 After returning to the Motor Expo after a lapse of seven years, the product lineup of Lifan Motorcycle has also attracted special attention. In addition to the first launch of KPT400, KPS150\200 and KPM cafe, it also brought three cruisers, V600, V16 and K19, three street bikes, KPT150\200\500, and four electric motorcycles.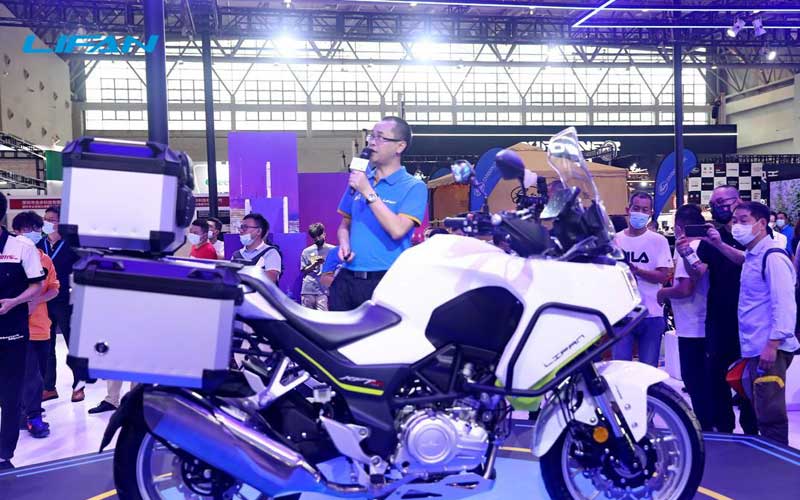 (KPT400)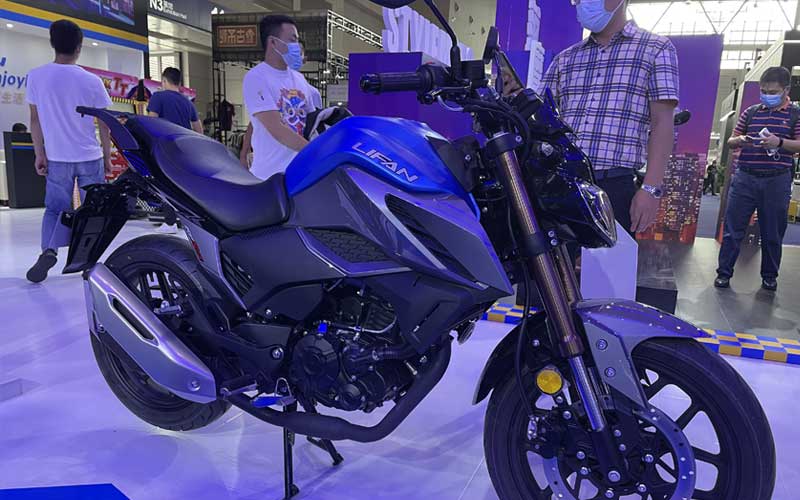 (KPS150/200)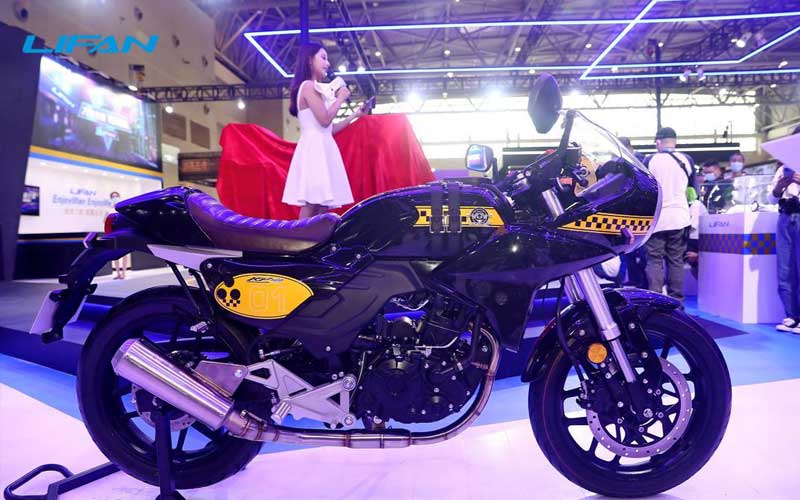 (KPM Cafe)
Obviously, the new products exhibited by Lifan Motorcycle this time also closely revolve around the new strategy, focusing on large displacement, electrification and intelligence.
In terms of large displacement, Lifan exhibited KPT400, KPT500 and the new cruiser V600. The first-launched KPT400 is equipped with Lifan's self-developed DRF400 two-cylinder eight-valve water-cooled engine. It is powerful and equipped with a large 18.5L fuel tank. It has low short-distance fuel consumption and hassle-free long-distance travel, guaranteeing a mileage of 500 kilometers. It also supports the EFI system jointly developed by Lifan and Bosch. . At the same time, KPT400 is the first model of Lifan that adopts the new design language NEW WAVE and family elements, and will be used in other subsequent models.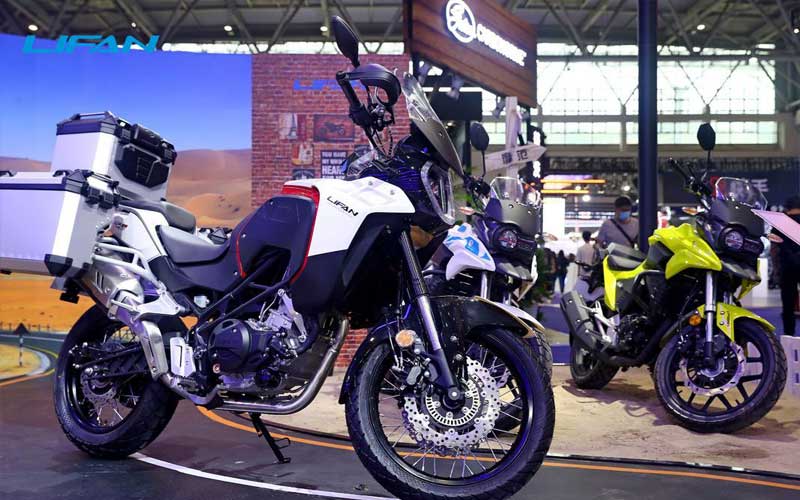 (KPT500)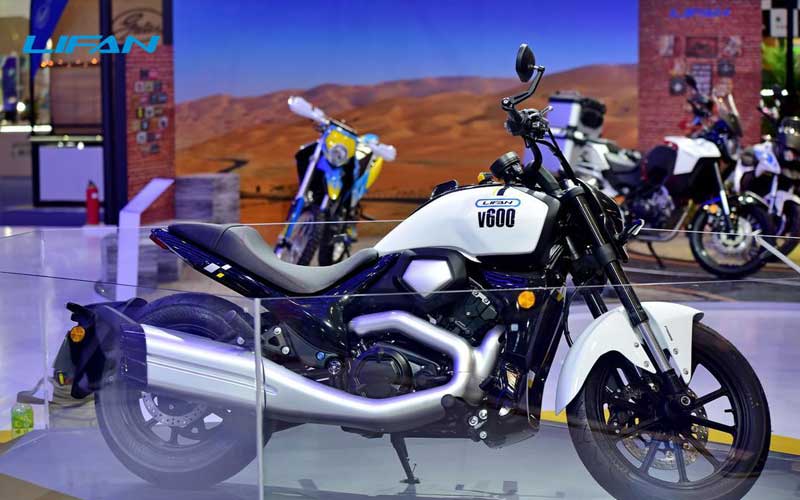 (V600)
There are four electric motorcycles on display this time. In addition to the E3 and E4 that have been listed overseas, the electric version of the KPV150 model also appeared.
According to the new strategy, Lifan Motorcycle will aspire to become a world-class locomotive service provider. In this regard, Luo Daozhong said, the product will focus on V-cylinder and ADV, seek cooperation, create a new internationally leading electric motorcycle, and realize the hyperbolic development of fuel and electric. At the market, it insists on user-centered and co-creation as the core, striving to improve the ability of users of Lifan to participate in co-creation.
At the Motor Expo, Lifan has openly recruited users to become our co-create partners to participate in multi-dimensional co-creation fields such as R&D and marketing to help service upgrades and industrial transformation.