Chongqing Export Commodity Exhibition (CECE) kicked off in Nairobi, the capital of Kenya, on Thursday amid growing Kenya-China ties.
The exhibition was held during August 31st - September 2nd at Sarit Center. It explored various industries: Electronics, Auto parts, Agricultural products, Food security, New energy, Healthcare, etc.
LIFAN Motorcycle and our sub-brand SKYGO Motorcycle also took part in the CECE with the support of our authorized local dealers and colleagues. At the Exhibition, we had displayed our popular models in Kenya, such as SG150-3/-E equipped with CGT engine (street bike), SG150GY (dirt bike) and three-wheeler.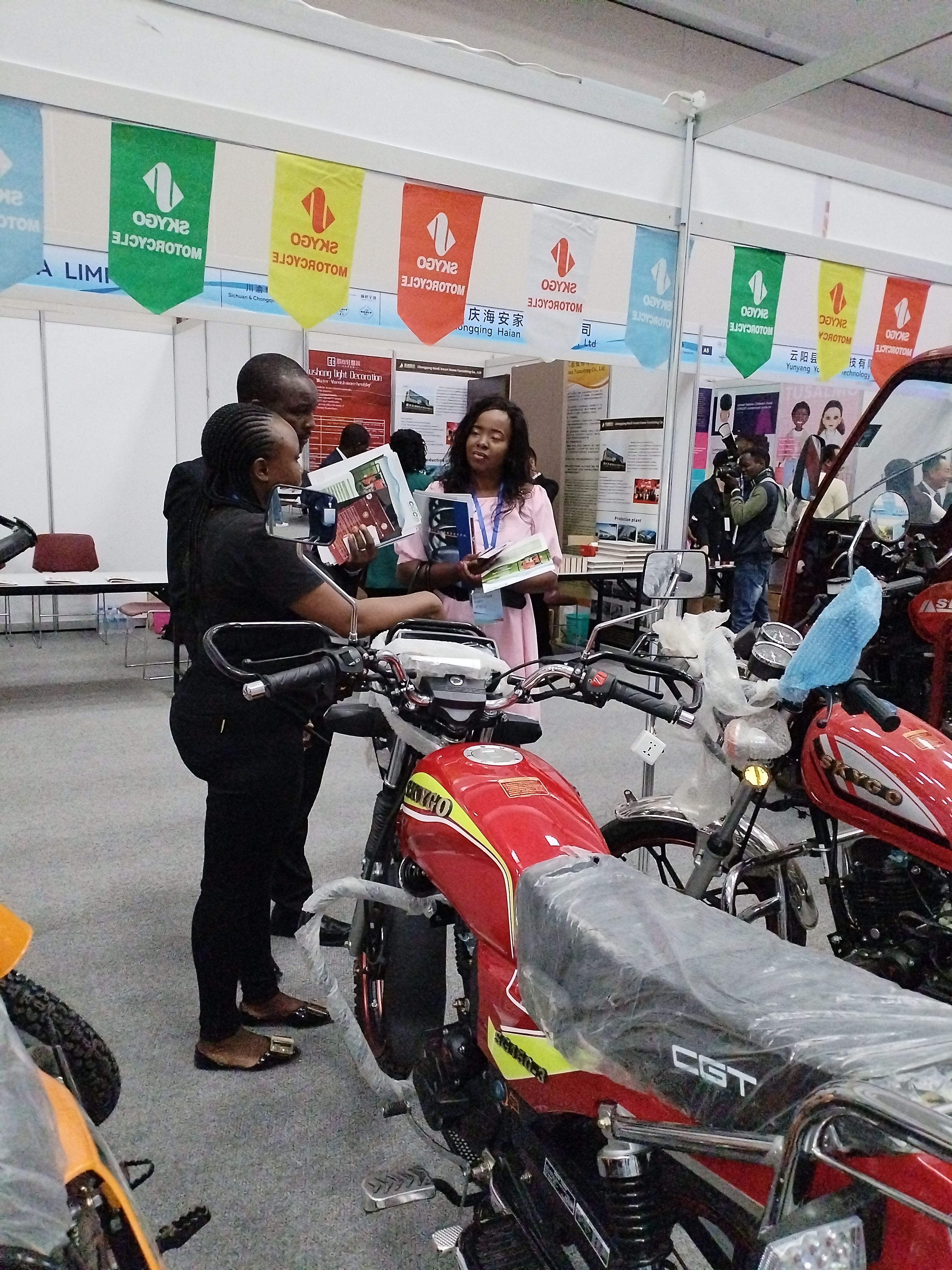 During the CECE, we had made purchase deals of CGT engine models and KPR200 models on site, and we also received a motorcycle parts dealers and reached an agreement on further cooperation.